Upper Market residential towers ready for 2021 opening
January 14, 2021 by admin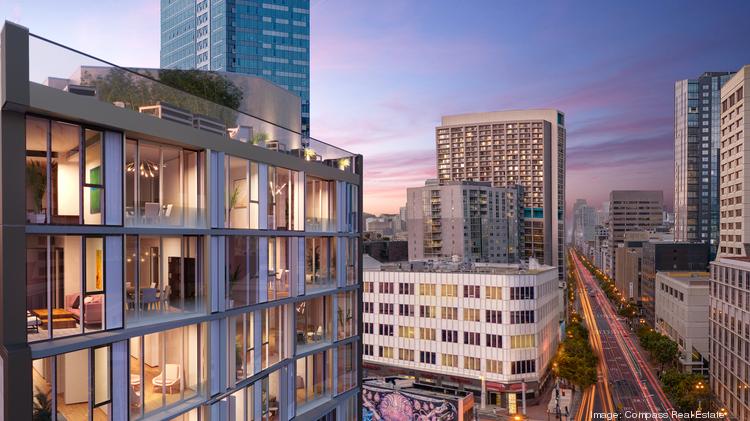 By Ted Andersen – Digital Editor, San Francisco Business TimesJan 8, 2021, 3:03pm PST Updated Jan 8, 2021, 4:04pm PST
A glut of new condos is expected to come to market this April culminating a development that's been in the works for several years.
The Oak, located at 1554 Market St. in the Upper Market neighborhood, will feature 109 condos priced between $600,000 and $2 million that range from 500 to 1,750 square feet. Foster City-based Z&L Properties, which bought the site in 2015 for $23 million from Trumark Urban, had begun work at the site by 2018.
The development, designed by Handel Architects — a New York firm with offices in San Francisco — involves two 12-story towers with a shared courtyard connected by a sky bridge.
The project's website — theoaksf.com — is scheduled to launch this month.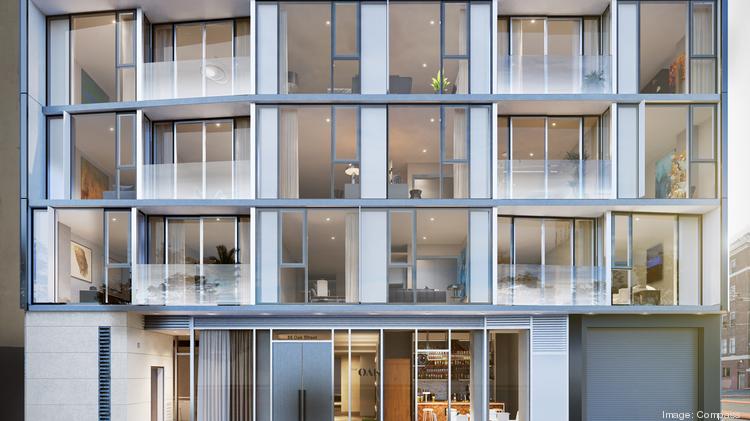 The development includes underground parking and also will have a zen garden, fitness center, lounge, bike parking and a staffed lobby.
All of the residences are condos, not apartments, and there are 13 "affordable" homes. Most of the condos have balconies and floor-to-ceiling windows. There is also one three-bedroom penthouse residence on the top floor.
Compass Development Marketing Group is the sales team.
In 2019, Z&L Properties reportedly received $76.8 million in financing to complete construction on the site.
---
Check out our Compass California Blog for more content!
Home Trends | Our Agents | Market Snapshot | Whats Happening
Categorized in: Compass Development, Norcal