Former A's GM from 1980s World Series era lists Bay Area estate
May 7, 2020 by admin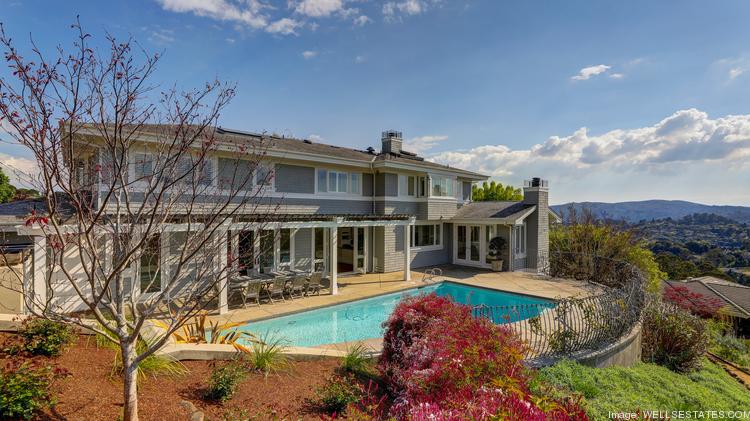 By Ted Andersen – Digital Editor, San Francisco Business TimesMay 6, 2020, 5:20pm EDT
People like to talk about the genius of the Oakland Athletics' Billy Beane — the Sabermetrics proponent who helped redefine the importance of numbers in the business of professional baseball. Maybe that's because Brad Pitt played him in the 2011 movie "Moneyball," based on the 2003 book by Berkeley-based author Michael Lewis.
But Beane's mentor — and really the man who is responsible for teaching him the secret of obtaining relatively undervalued players and extracting their productivity — is a general manager who stands on the A's Mount Rushmore: Sandy Alderson.
A GM is one of the most influential individuals in baseball — as are coaches in the NFL and marquee players in the NBA — and Alderson's time with the A's was one of the most dynamic for the organization's front office. In his GM career from 1983 to 1997 he helped rebuild the team's troubled farm system, building up "Rookie of the Year" winners José Canseco (1986), Mark McGuire (1987) and Walt Weiss (1988) and guided the team to three consecutive World Series appearances (with a win over the Giants in the '89 Bay Bridge Series).
He later found himself in the position of having to slash the A's payroll and taught his then-assistant Beane about focusing on sabermetric principles by sussing out productivity stats from low contract players and maximizing their value to the team. Sabermetrics research, which focuses on measuring stats of in-game activity, started in the mid-1900s.
After leaving the A's, Alderson joined MLB's Commissioner's Office from 1998 to 2005 and then took a job as GM of the New York Mets in 2010. During his time there, he reduced the team's payroll to under $100 million (from 2012 to 2014), recruited new young talent and watched the Mets go all the way to the 2015 World Series.
Sound familiar?
Alderson took a leave of absence from the Mets in July 2018 due to a recurrence of cancer. He joined the A's again in 2019 as a senior adviser.
The listing agent said he is selling his home as he is moving to Florida.
His 4-bedroom, 5.5-bathroom Tiburon home is situated on a cul-de-sac and has never before been on the market. It is listed by Jean Pral and Amy Demming of Compass for $5.2 million.
Click through the slideshow above to see inside of Alderson's estate at 12 Midden Lane in Tiburon.
Categorized in: Featured Listings, Norcal