Aqualung's Matt Hales sells stylish Pasadena Midcentury for $1.62 million
November 14, 2018 by admin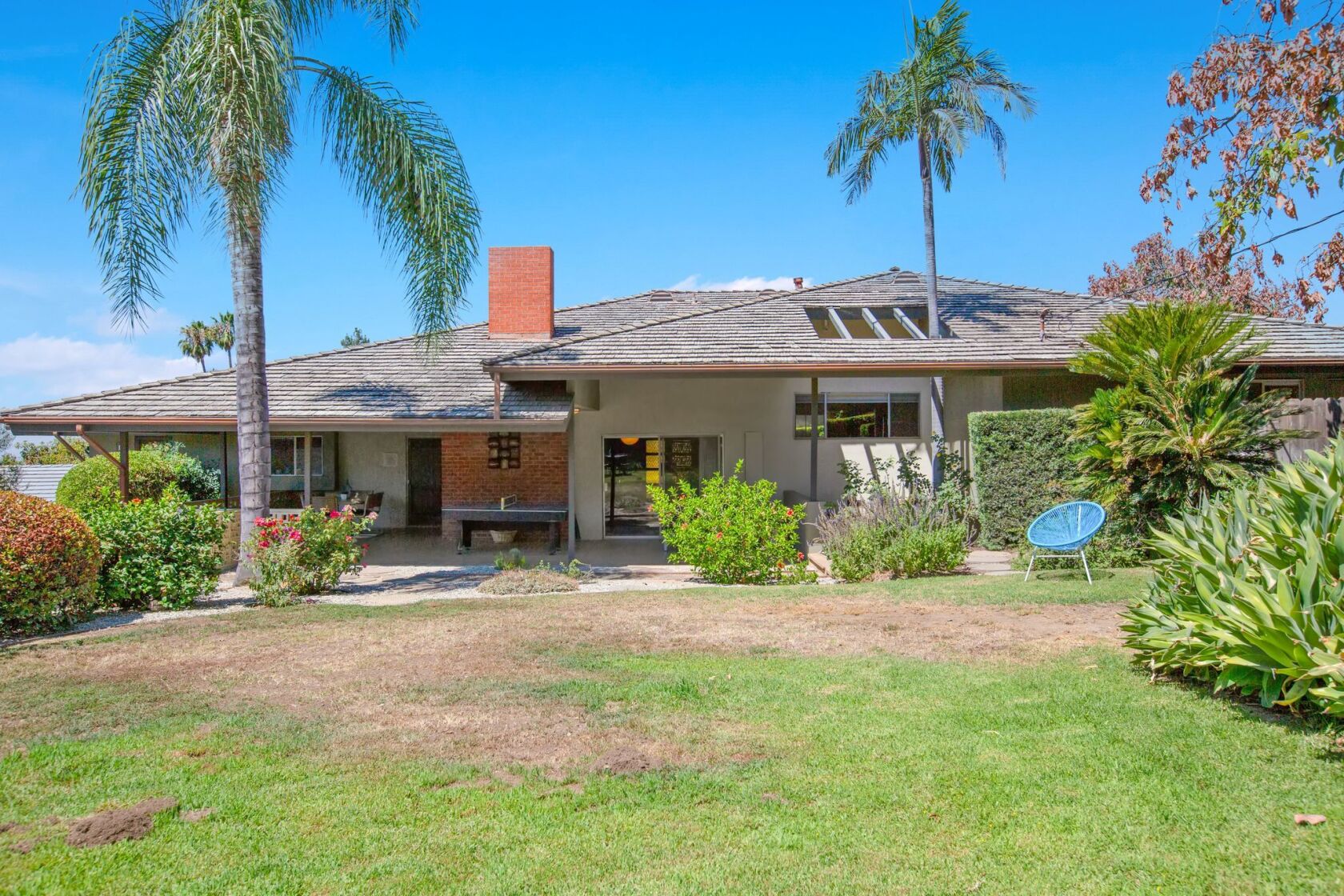 By JACK FLEMMINGSTAFF WRITER NOV. 15, 201811:37 AM
Aqualung's Matt Hales and his wife, actor Kim Oliver, have sold their Midcentury home in Pasadena for roughly $1.62 million. (Michael Wilkerson)
Musician Matt Hales of Aqualung fame and his wife, actress Kim Oliver, have sold their single-story home in Pasadena for roughly $1.62 million. That's around $200,000 shy of their original asking price, records show.
Built in 1964, the house drips with Midcentury Modern style. Period chandeliers and a built-in stone planter draw the eye in the foyer, and decorative wall screens touch up the living spaces.
In 3,174 square feet, there are four bedrooms, three bathrooms, a paneled dining room and an eat-in kitchen. Corner fireplaces encased in stone anchor the living and family rooms
The master suite holds a sunken tub and opens to a private garden. Elsewhere on the nearly half-acre grounds are a covered patio, a walkway with rounded stone steps and a landscaped yard.
An outdoor lounge takes in mountain views, and part of the detached three-car garage has been converted into a studio.
Josette Wolf of Pacific Union International held the listing. Karen Nielsen, also with Pacific Union, represented the buyer. The exact sale price was $1.6195 million.
Thanks to his popular debut single "Strange and Beautiful (I'll Put a Spell on You)," Hales went on to record six studio albums as Aqualung. As a producer and songwriter, he boasts collaborations with artists such as Jason Mraz, Disclosure and Bat for Lashes.
Oliver is known for her role as Buki Lester on the British drama series "Bad Girls." In addition, she has contributed to a number of Aqualung albums as a songwriter and vocalist.
Categorized in: Featured Listings, SoCal