A shrine to the '80s, this mansion with indoor fish-shaped pool is for sale
August 23, 2021 by admin
Perched above the sea on 20 acres, one-of-a-kind mansion asks $15M
Anna Marie Erwert July 17, 2021
A palace and shrine to the 1980s, this 23,000-square-foot mansion was built by a contractor for his own family in 1984, then purchased by another builder family in the '90s. Today, a 21st-century buyer gets the chance to call it home for the price of $15 million.
The interiors are nothing short of cinematic. In the entry, a three-story chandelier sparkles with 3,000 crystals, suspended above an indoor pool. Plush red carpet lines long stairways that curve between the home's many levels, but there's also the option of an open glass elevator.
Railings, doors and cabinets are made of purpleheart wood. In the dining room, a circular table revolves to allow each guest, no matter where seated, a chance to gaze out at the ocean. Those guests, if they want to, can arrive at this home via helicopter – a helipad awaits outside.
All of this decidedly vintage opulence rests on a forested lot, almost 21 acres atop a mountain in El Granada (near Half Moon Bay). "There is nothing remotely close to the size, location and versatility that this property offers, anywhere on the Central Coast," listing agent Patrick Ryan said.
Incredibly, this lot is nowhere near as large as it was when the current sellers bought it. The original property was 482 acres; in 2003, the O'Neill family donated 462 of those acres to the Peninsula Open Space Trust, ensuring that the land never would be developed. The remaining 20-plus acres that transfer with the sale of 800 El Granada Blvd. are surrounded by this protected land.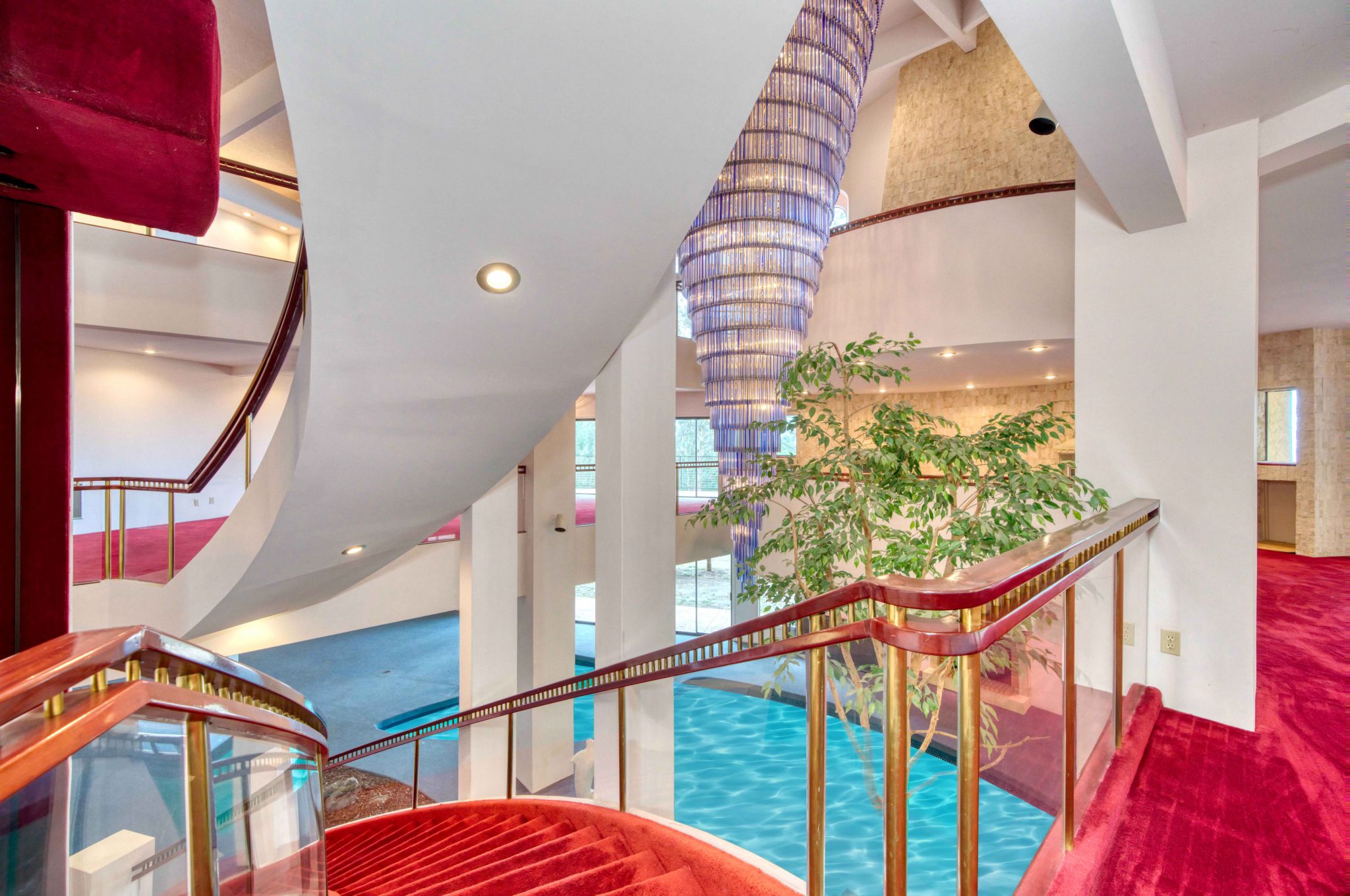 Curt Walton
A study in '80s geometry, here we see the mezzanine floor looking down to pool level as well as the curve of the stairwell going up overhead.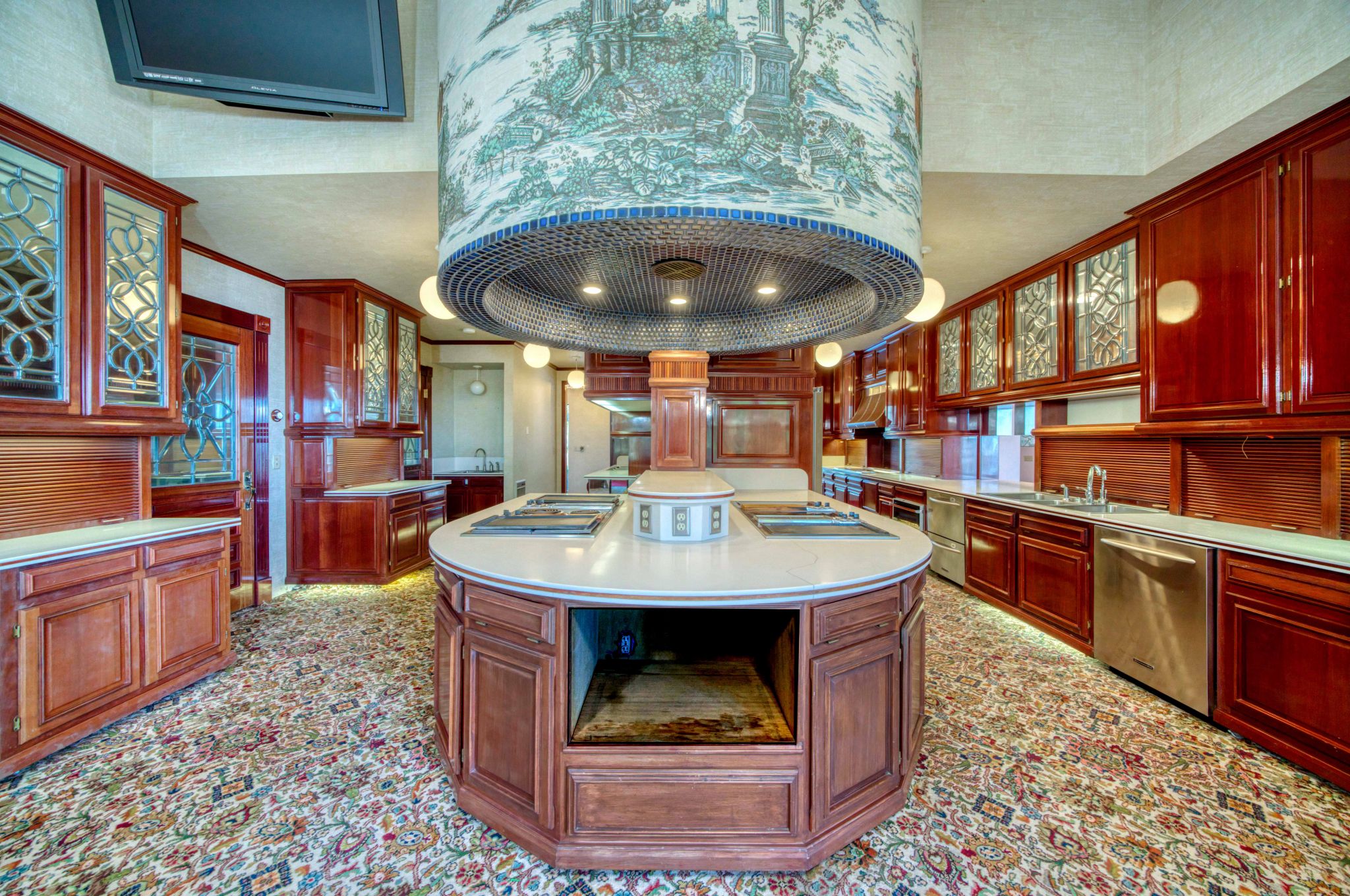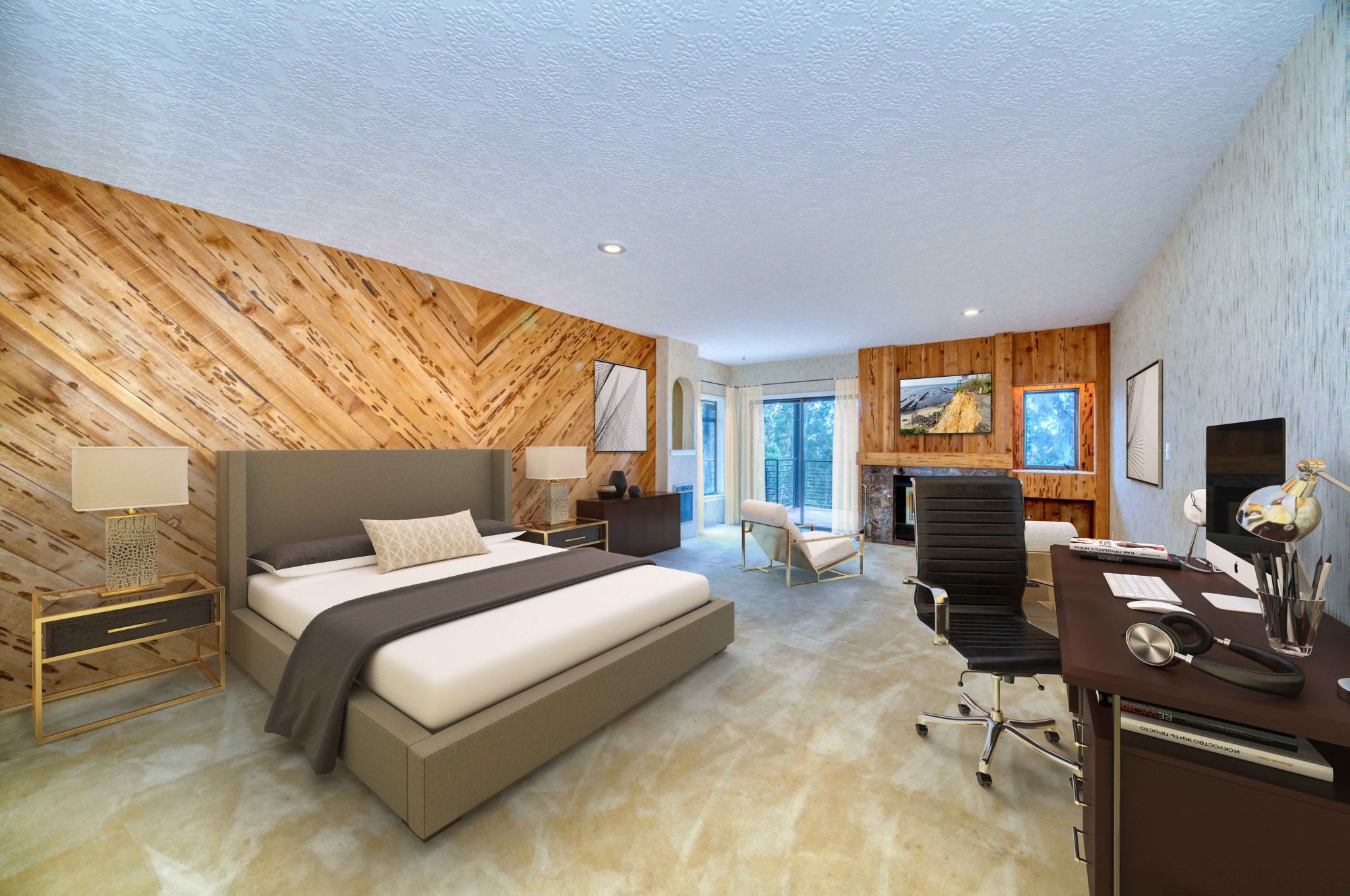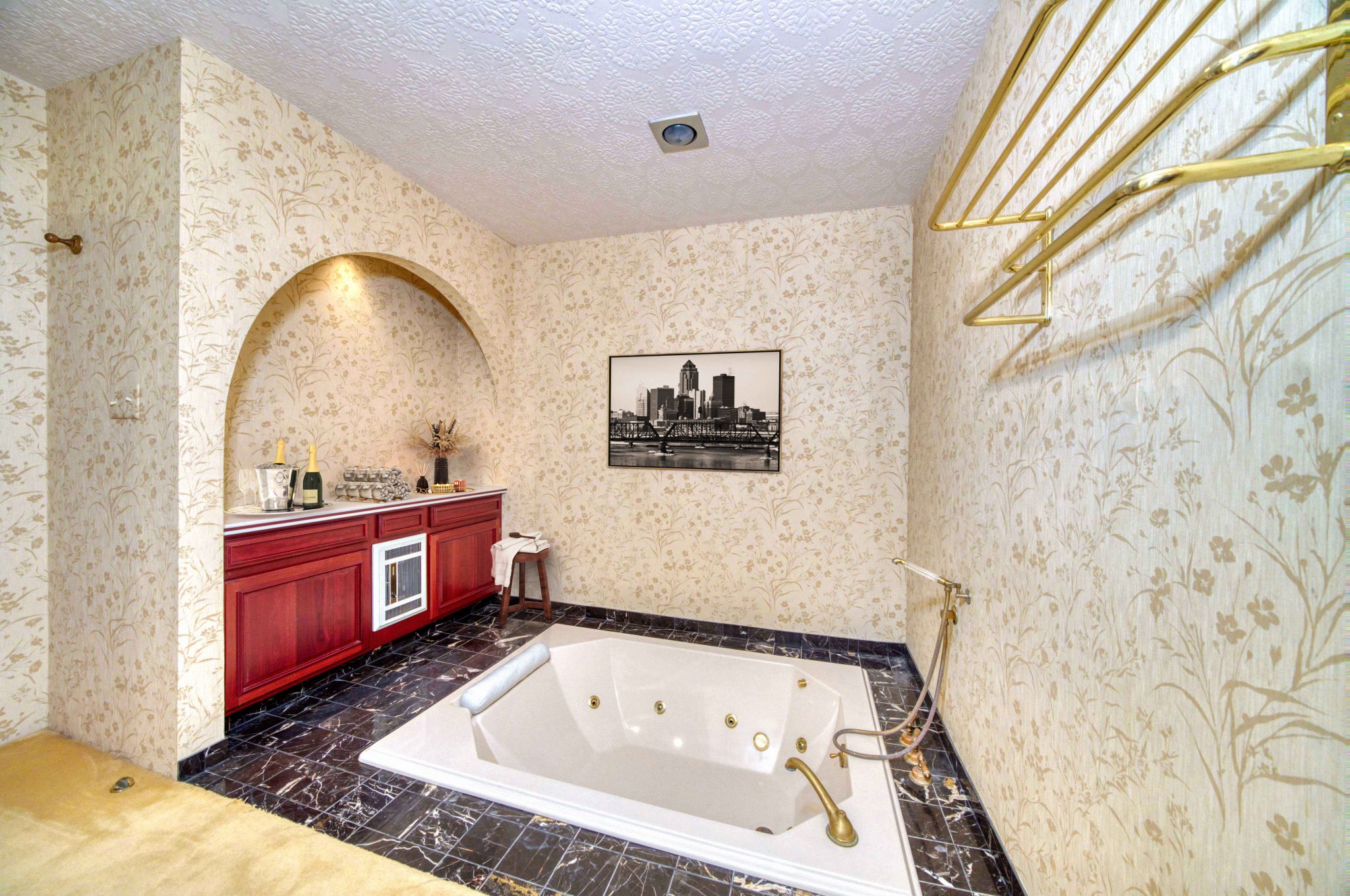 Curt Walton
All of the home's nine bedrooms have en suites. There are an additional two full bathrooms and one half-bathroom as well (a total of 11.5).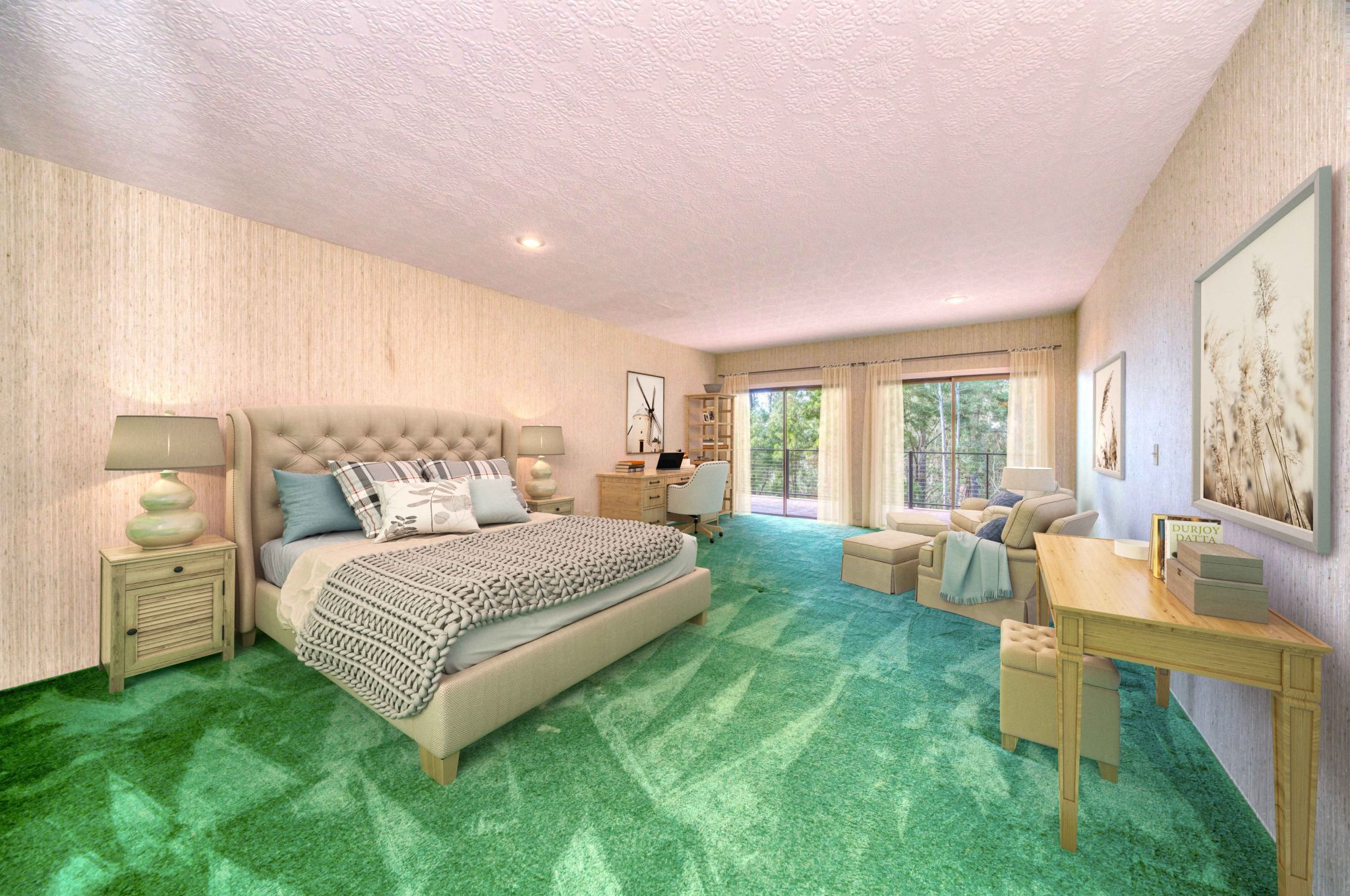 Curt Walton
The '80s color palette continues with this pistachio green carpet.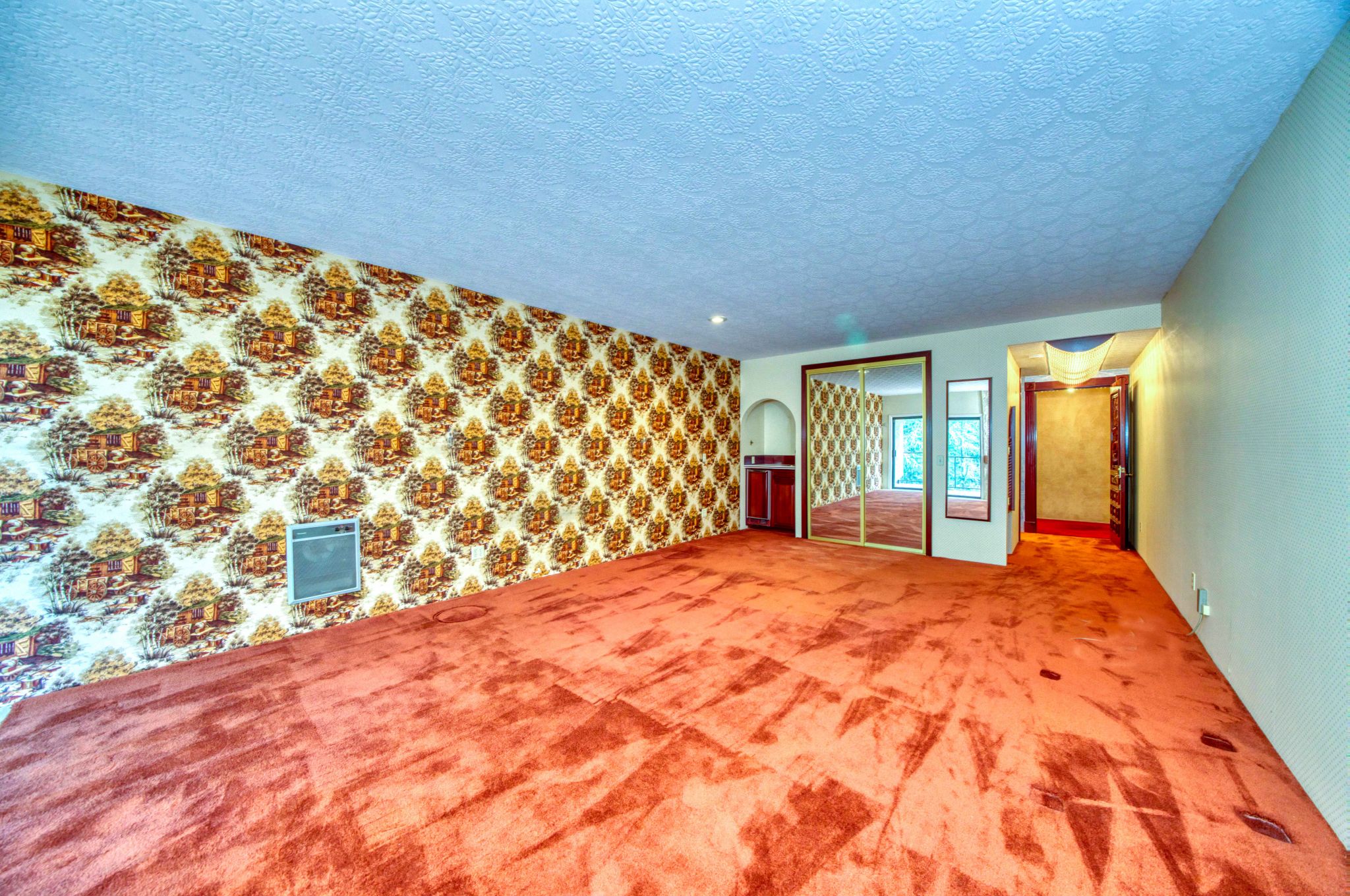 Curt Walton
Another brightly colored retro bedroom awaits.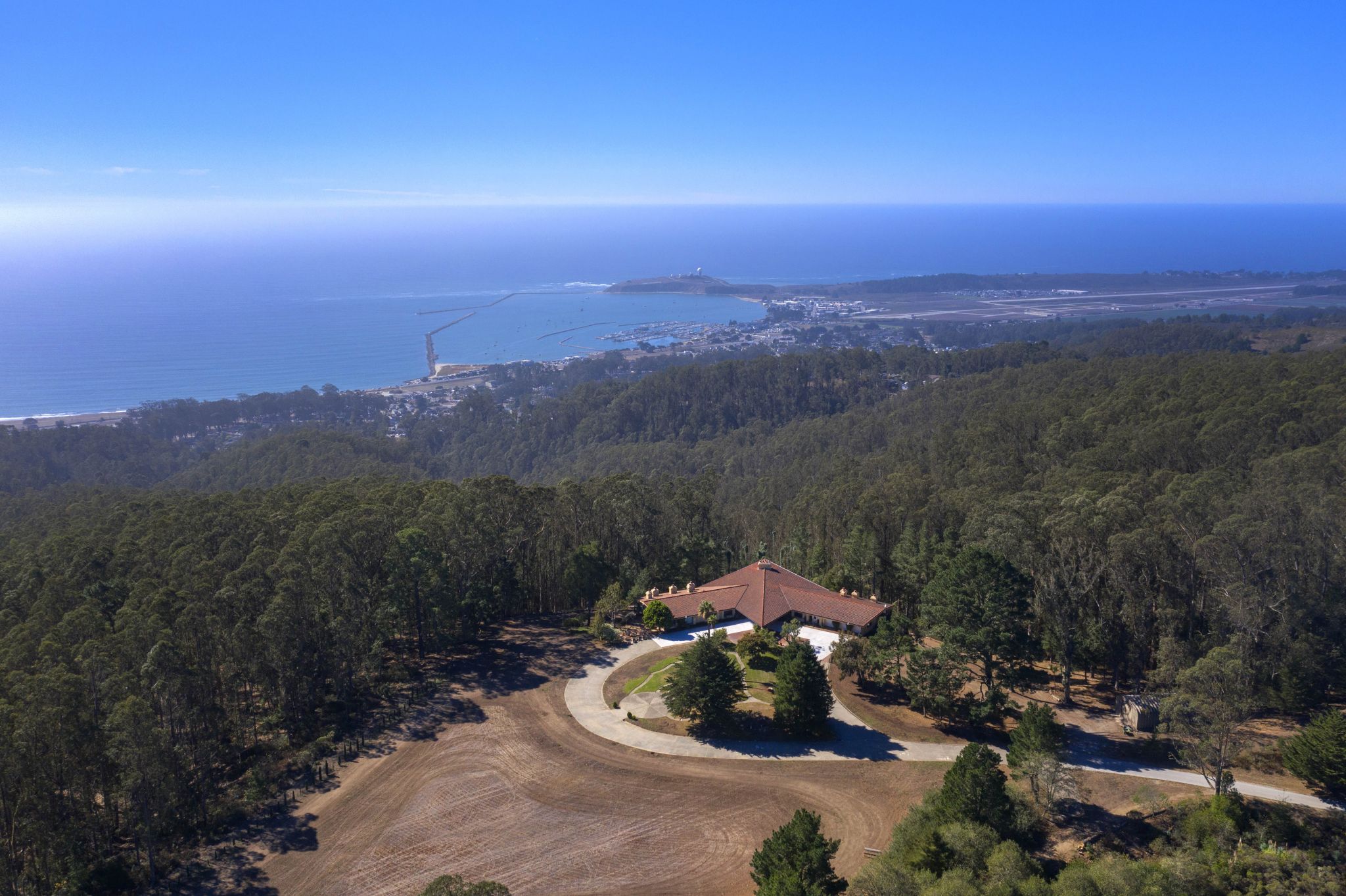 Curt Walton
Seen from above, the property's unique private setting is easier to appreciate, set above the sea in a huge, protected forest.
Anna Marie Erwert writes from both the renter and new buyer perspective, having (finally) achieved both statuses. She focuses on national real estate trends, specializing in the San Francisco Bay Area and Pacific Northwest.
Categorized in: Norcal